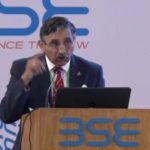 Lt Gen AK Sahni
Former GOC-in-C Indian Army
President, Council of Information Security
Mr. R. V. Suthar
Advocate Gujarat High Court,
Dy Secretary (Retd) Govt of Gujarat
Digital Forensics (4N6) is India's 1st digital forensic (4N6) publication. It is a congregation of experts and enthusiasts who have come together to live a dream and contribute towards Digital India initiative by enhancement of awareness and skills in digital forensic (4N6) field.
The goal of the publication is to share knowledge between law enforcement agencies, government establishments, industry and academia. The journal provides a platform for addressing challenges faced by investigators and researchers working in the field of digital forensics (4N6).
Everything is crowdsourced, starting from collection of articles , proof reading, editing, designing, distribution and even marketing. A set of volunteers perform tasks with the aim to contribute towards building a Digital Forensics (4N6) Community.
Dr Gaurav Gupta 
Addl Director /Scientist E
Ministry of Electronics & IT, GoI
[email protected] | +91 9818 978 369

Shri Chaitanya Ravindra Mandlik (IPS) 
Superintendent of Police, Sabarkantha, India
[email protected] | +91 9978 405 081

Shri Nilay R Mistry
Assistant Professor, Gujarat Forensic Sciences University 
Gandhinagar, India
[email protected] | +91 8160 259 303

Mr. Anil Chiplunkar
Corporate Infosec and IT Professional, Cyber Fraud Investigator
[email protected] | +91 9325 764 046



Mr. Rakshit Tandon
Advisor – Cyber Complaint Redressal Cell, U.P. Police Agra, India
[email protected], [email protected]
+91 9760 010 017

Mr Anupam Tiwari
Research Scholar(Computer Science)
Blockchain Domain, G D Goenka University
[email protected] | +91 8730 913 679

Djalma B Fonseca
Digital Forensics Expert , São Paulo (Brazil)
[email protected]







SATISFIED CUSTOMERS WORLDWIDE
MAGAZINE SHIPPED WORLDWIDE
Mr. Deepak Kumar (D3)
Mr. Fahad Salamh
Mr. Tanmay Dikshit
Mr. Smith Gonsalves
Mr. Dhanvant Vyas
Mr. Yogesh Pandit
Mr. Hriday Raval
Mr. Pranjal Vyas
Ms. Ashmita Anna Mathew
Ms. Megha Bhatt
Mr. Aman Agarwal
Mr. Kritarth Jhala
Mr. Rishabh Sovani
Mr. Urvin Mistry
(Jemistry Info Solutions LLP)